Blog & News
You've Got the Time? We've Got the Traveling.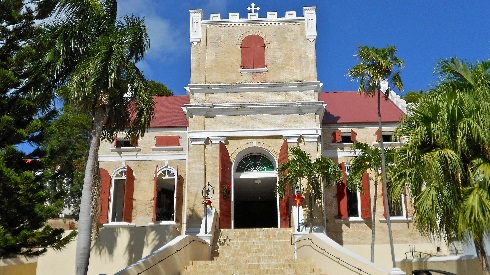 Visit The Artistically Vibrant Island Of St. Thomas!
St. Thomasis a popular destination for those who want to experience great historical excursions, enjoy an idyllic beach getaway, and go on a great shopping spree. However St. Thomas provides a lot more than just those few things mentioned. Those who are on the lookout for exciting adventures, in particular, will find a plethora of activities that will keep them thrilled and giddy for more while visiting this wonderful port.

The first thing you might want to do is choose your preferred activity, whether is underwater, onshore or in air - you will definitely find something that is fun and exhilarating. For instance,the waters of St. Thomas can provide a snorkel or diver enthusiast with an amazing array of marine life. You will experience the exotic world of colorful sea creatures, enticing vegetation and beautiful marine life. The best diving sites in the area include the Pillsbury Sound, Tunnels of Thatch and Lovango Cay, among others - these spots are also within easy access from the nearby island of St. John.

If you are more of a snorkeler than a diver then you must explore the amazing underwater gardens of Coki Point, Secret Harbor, and Sapphire beaches. But, if you would rather stay above water but do not want to miss on the enchantment of underwater gardens, make it a point to visit Coral World Ocean Park where you can view amazing seascapes from an underwater observatory. It is absolutely gorgeous and also kid friendly. You can also play with sea lions while you are there. It is also the best place to try snorkeling alternatives such as Snuba and Helmet Dive, among others.
If you are looking for a little more excitement, then you should consider trying out some water sports. Surfing is great during the months of November through March and Hull Bay is the perfect destination to catch some waves that will delight both pros and beginners alike. Windsurfing, kite-boarding and wake-boarding are other adrenalin-pumping recreational activities on the island - all you have to do is get to the nearest beach and you are in for a whole day of excitement.

Though St. Thomas has a great amount of water sports activities, there are plenty of worthwhile activities onshore that are worth leaving the beaches for. The capital city of Charlotte Amalie boasts of a rich historical heritage and its 18th-19th century architecture show up for it. You may want to take a walking tour, however, if you want to explore farther, an island taxi sightseeing is a better alternative. Golf is also a favorite activity on the island. The Mahogany Run Golf Course is the only one in St. Thomas. The sprawling greens are spectacular and the panoramic view of the Atlantic Ocean is the perfect accompaniment to a highly satisfying game. Those who are looking for a challenge should not miss the 13th-15th holes, aptly named the Devil's Triangle. Finally, if you want a bird's eye view to see the sweeping scene of the island and the sparkling ocean, go para-sailing and bask in the thrill of the ride and the sheer beauty of St. Thomas as you soar like a bird high up in the sky over this captivating location.