Blog & News
You've Got the Time? We've Got the Traveling.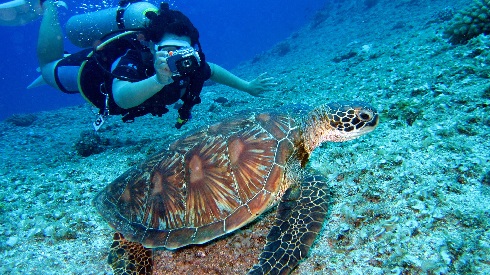 Exhilarating Playa Del Carmen And Riviera Maya!
When visiting Mexico, Playa del Carmen may seem like an ordinary gateway to the island paradise of Cozumel. However, if you take the time to explore this magical place you will discover that it's more than just a tourist friendly place to visit - it is a spectacular getaway to a fun filled destination!
Playa del Carmen and Riviera Maya are best known for it's exciting water adventures. Some well known are diving the Great Maya Reef, swimming in fresh water sinkholes and plunging in awe-inspiring cenotes or blue holes. Furthermore Riviera Maya is where you will find many of the amazing hotels that offer first class service. In fact, there are so many great hotels in the area that at times it will be difficult to make your choice. The town also offers easy access to the rest of the visit Playa del Carmen and Riviera Maya to experience exhilarating outdoor escapades in the midst of enthralling nature. Also, why makes Riviera Maya great is that it's only an hour and half away from the Cancun airport.
So, after you lounged on the beach for a couple of days and feel like its time to explore town its recommended that you start with a tour of Playa del Carmen and a relaxing stroll along Quinta Avenida - the town's popular pedestrian walkway. There you will find a plethora of hotels and restaurants and also a main shopping district where you can experience countless shops selling all kinds of merchandise. Do not forget to bring your money as you are definitely going to want to get yourself something. On one side of the street you will find lovely boutiques selling luxury clothes and just around the corner a quirky stall selling a plethora of Mexican handicrafts. The strip runs parallel to the beach so you can simply take a turn to the shoreline anytime you feel like it and spend the rest of the day enjoying the perfect combination of sun, sand and sea. If you get hungry there are many restaurants to try right on the strip.
You might notice that there are going to be a swarm of tourists in town, that's because there are cruise ships that dock in town. If you want to escape the tourists all it takes is a few minutes drive to the nearby town of Akumel. If you are looking for a scenic snorkeling site, then visit to YalKu Lagoon. You can get there, if you don't mind a long walk, you may take a stroll along the shore but if you do not have the patience and the stamina, there are plenty of taxis waiting at the highway.
A little further lies Aktun Chen where you can explore underground dry caves and marvel at the spectacular formations of stalactites and stalagmites that take thousands of years to form. There is also a cenote on site so bring along a swim wear for a cool dip while you are here.
If you want to explore more cenotes then visit the large sink hole of Chac Mool - about 14 miles from Playa Del Carmen. While there you might as well stay and enjoy the picturesque jungle views while dipping in the fresh water sinkhole. There is also the coral cenote of Pondesra that is breathtakingly beautiful. If you are a fan of the off the beaten track then head to Cristalino and bask in the stunning surrounding without another tourist to bother you.
Those who are more adventurous can go diving and explore underwater caves and caverns. You will find many brochures advertising the scuba diving trips- all you have to do is choose one that best suits your needs. Just make sure you have the skill and the necessary equipment to do so.
Lastly, if you have to choose one excursion that will make your trip a memorable one, then you should visit Xel-Ha. Anyone who has ever traveled to Playa Del Carmen or Riviera Maya will tell you that your vacation will not be complete without visiting the area's biggest attractions. This ecotheme park of Xcaret is the most popular where you can learn about the Mayan culture, dip in a stunning natural lagoon, swim with the dolphins, go scuba diving, and so much more. Xel-Ha is another popular destination especially for those who love to swim, snorkel and meet interesting sea creatures. Make sure you give yourself a full day for this excursion as there is so much to do and experience that a few hours will not do this ecopark justice.
If you're interested in booking a Best Vacation Packages, BookingBoom.com can offer you just that. At BookingBoom.com, we provide the best travel packages and offer online quotes 24 hours a day.