The Mekong River found in the country of Laos is considered to be the heart and soul of South East Asia. It is said to be the 12thlongest river in the entire world. It runs about 4,800 kilometers starting from the Tibetan Plateau and Yunnan Province. The river passes through several countries like China, Burma, Thailand, Cambodia and Vietnam. The river also serves as border between countries like Laos and Myanmar and Laos and Thailand. The Mekong River has several names like Dza-chu, Lancang Jiang and Mae Nam Khong. The longest river in Southeast Asia starts from the Qinghai Province in China and flows directly to the South China Sea. It also goes pass Cambodia and Southern part of Vietnam. It forms a rich delta before emptying to the sea. The terrain all over the Mekong river varies from one spot too another.
Mekong river in Laos
In the upper part there are steep downhills and also rapids that are swift. There is part of the river which is navigable which is in the south of Louangphrabang. You can visit the river all year round however there are parts of it that is difficult to pass through due to the rapids and sharp drops that affect the flow of the river. People rely heavily on the river especially those nearby. It is considered as a source of power. Many wars had started in the region due to the river.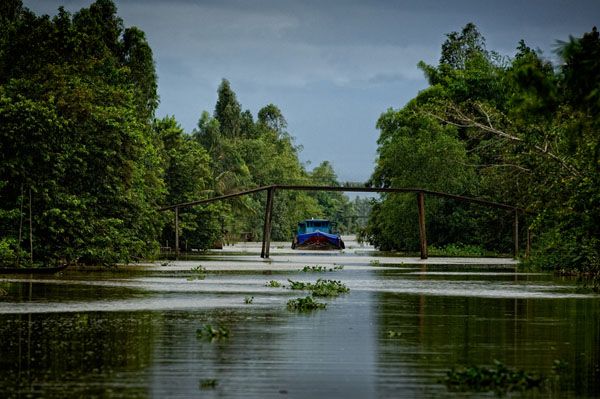 Throught the Mekong river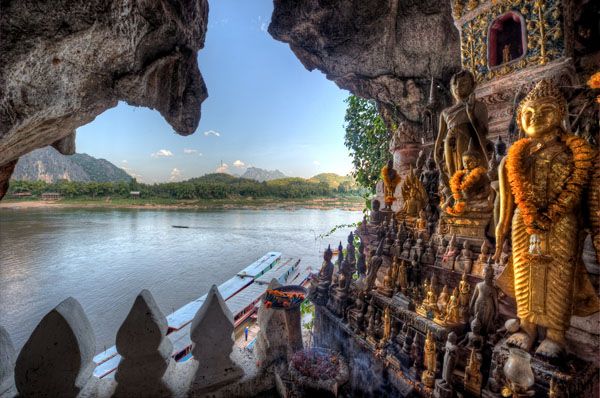 Buddha cave next to Mekong river
Until today there are struggles that still continue as dams and other structures are being built. Over 60 millions of people are depending on the Mekong river for food, transport, water and various aspects of everyday life. The drought cycles are necessary to sustain the production of rice and vegetables along the plains and river banks especially during the summer. Definitely this Mekong River is the mother of waters as it supports fisheries. It is the second in line after Amazon river.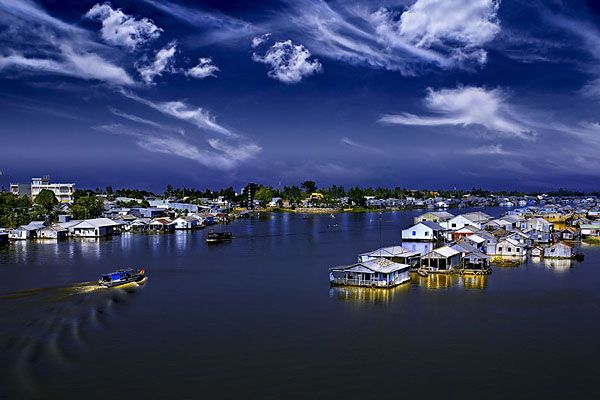 Mekong river in Vietnam
If you want to travel to the Mekong delta, you might want to join an organized tour which is the cheapest and easiest way to get through. This is better than traveling alone since you will have access to off beaten tracks and you will also discover the history of the river. You can also reach the river by mini busses. It is very cheap, efficient but crowded. Perhaps the best way to view the delta is to hire a car, a bike or a motorcycle. Part of the fun is getting lost on the country roads. There are lots of routes going to the main delta. A lot of travelers are choosing the Vietnam and Cambodia route. Be sure to have your passport ready. There are also ferries that you can ride. You can also find small stores along the way.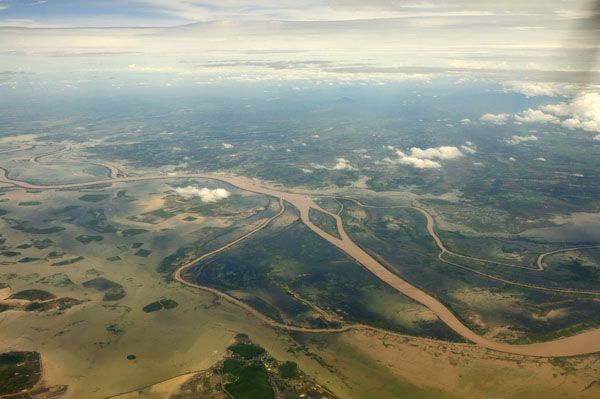 Aerial view of Mekong delta
Mekong Delta, Vietnam
Boat in Mekong river
___________________________________________________________________________________________________________________________________
Mekong cruise
-
Laos tours
-
Laos tour
-
tours laos